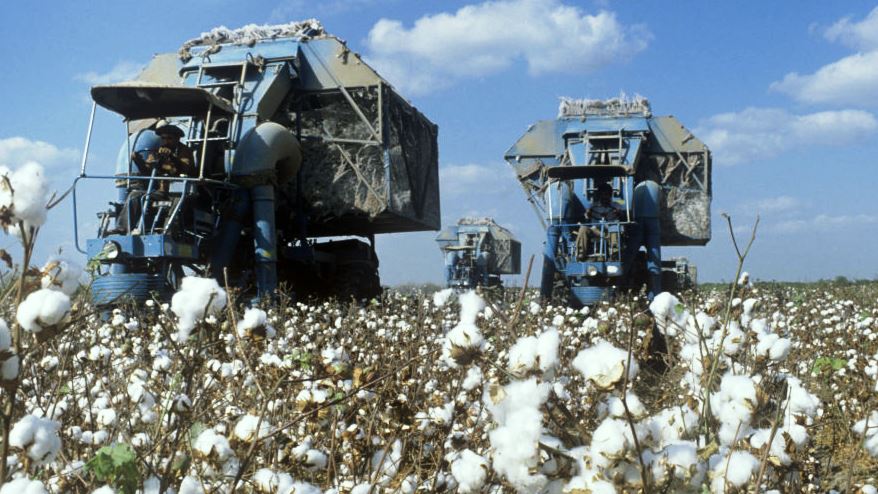 PROJECT TITLE: Cotton Mechanization in South Karakalpakstan. Assessment of 2017 Campaign
CLIENT: The World Bank
PERIOD: 2017
PROJECT AIM
The overall objective of this study is to assess the 2017 cotton harvest mechanization campaign, with a specific focus in the three Districts of the the South Karakalpakstan Water Resource Management Improvement Project (SKWRMIP) (Ellikkala, Berunyi and Turtkul). More specifically, the assignment aims at: (i) precisely assessing harvesters' utilization in the three SK Districts; (iii) analyzing farmers' decisions in opting for mechanization or not; (iii) analyzing barriers and constraints affecting the use of harvesters by farmers as compared to hand picking; and (iv) analyzing farmers' labor recruitment practices for cotton hand picking.

DESCRIPTION OF ACTUAL SERVICES PROVIDED IN THE ASSIGNMENT
The research project was based on a mixed-methods design combining qualitative and qualitative data collection. The collection of primarily qualitative data relied on: (i) focus group discussions with farmers; (ii) focus group discussions with pickers; (iii) interviews with the farmers and local officials engaged in organizing cotton harvesting in three districts. In particular, the field work included 12 FGDs with farmers, 3 FGDs with pickers and about 30 interviews with farmers and local authorities engaged in organizing cotton harvesting from 3 target districts (15 interviews with local authorities before the cotton picking season and 15 interviews with farmers during the picking season).
Deliverables and Expected outputs
-Finalized guides for interviews and FGDs translated into Russian and Uzbek.
-Field work results: 15 FGDs summarized in Russian; 30 (15 pre-harvest and 15 during harvest) interviews transcribed in Russian; Photographs of FGDs, farms infrastructure and employment activities in the fields.
-Based on interviews and FGDs with a sample of farmers, analysis of farmers' decisions to use harvesters or not, including those who registered for mechanization and decided to not use harvesters. Analysis of determinants and constraints to cotton mechanization adoption by farmers, prepared in the form of materials for August workshops with the khokimayts.
-Sampling frame for the quantitative survey of cotton farmers.
-Data base with the survey data in EXCEL and STATA formats.
-Preliminary analysis of quantitative data.
Inputs for the report on assessment of the 2017 mechanized harvest, including improvements compared to 2016 and issues recorded, in English. Summary of lessons learned from the 2017 cotton harvest mechanization campaign in SK area and recommendations, in English.