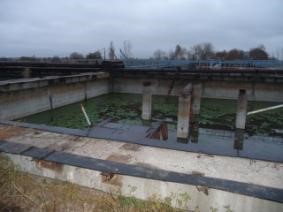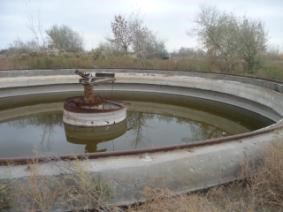 PROJECT TITLE: Project - SRV/CS/03: Syrdarya Water Supply - Social and Environmental Assessments for future Sewerage Project for future sewerage project
CLIENT: Syrdarya Regional Suvokova (SRVK) / International Development Association (IDA)
PERIOD: 2015
PROJECT AIM The Government of the Republic of Uzbekistan (GoU) has received credit from the International Development Association (IDA) to improve water supply in 5 districts of Syrdarya Region through the implementation of the Syrdarya Water Supply Project. The Project finances the rehabilitation, replacement, and limited expansion of water supply infrastructure and the institutional capacity building of the Syrdarya Regional Suvokova (SRVK) utility and identifies sewerage investments needs in the Syrdarya Region. A part of this credit will be applied in contracting Al Mar Consulting to conduct a Social Assessment (SA), Environmental Analysis and Assessment Objectives (EA) for future sewerage project in Gulistan, Yangier and Shirin cities.
The objective of the EA was to analyse the current environmental situation and perform an environmental assessment of the impacts that the project would have during implementation (construction works) and once the project is completed (medium and long term impacts). Furthermore the objective was to identify measures to be taken to mitigate those impacts.
DESCRIPTION OF ACTUAL SERVICES PROVIDED IN THE ASSIGNMENT Environmental Analysis and Impact Assessment (EA)
The EA was carried out in accordance with the Uzbek law on environmental assessment and protection and with the World Bank's policy on EA. Consultant examined the project's potential negative and positive environmental impacts and recommended any measures needed to prevent, minimize, mitigate, or compensate for adverse impacts and improve environmental performance. The findings and results of Category B EA was described in the project documentation.
Al Mar Consulting carried out the following tasks:
Task 1: Description of the Proposed Project.
Task 2: Description of the Environment.
Task 3: Legislative and Regulatory Considerations.
Task 4: Determination of the Potential Impacts of the Proposed Project.
Task 5: Analysis of Alternatives to the Proposed Project.
Task 6: Development of an Environmental Management Plan (EMP).
Task 7: Public Consultation and Disclosure.
Environmental Impact Assessment Report was approved by State Committee of the Republic of Uzbekistan on Protection of Environment (Nature).