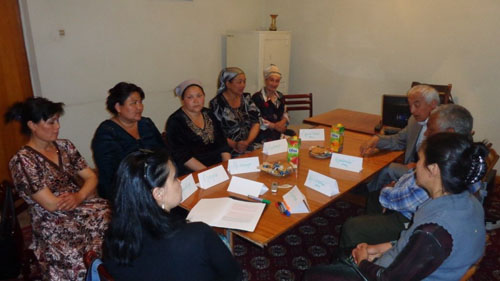 PROJECT TITLE: Support to Sustainable Economic Development in Selected Regions of Uzbekistan - Baseline survey on financial literacy in Uzbekistan and evaluation of results
CLIENT: Deutsche Gesellschaft für Internationale Zusammenarbeit (GIZ) GmbH
PERIOD: 2015
PROJECT AIM
The development and roll out of a baseline survey of financial literacy and validation of the quantitative findings through selected focus group discussions. The Survey will cover both rural and urban areas of the country, and provide a gender and target group differentiated capabilities and needs assessment.

DESCRIPTION OF ACTUAL SERVICES PROVIDED IN THE ASSIGNMENT
Stage 1: Implementation of a baseline survey
-Incorporating upfront questions to capture general information on the interviewed people;
-Adjusting and rephrasing the financial sector related questions based on observations from the tests and own experience;
-Develop the survey methodology and composition of the sample (1200 interviews);
-Establish appropriate statistical system (SPSS) for processing of field survey data;
-Undertake simple cross-tabulations to show inter-relations between Project intervention factors and observed changes of key social & agro-economic indicators;
-Carry out analysis of field survey data collected and interpret results.
Stage 2: Validation and deepening of findings through focus groups
-Development of the Guidelines for the conduct and questions to be asked during the focus groups;
-Conduction of 12 focus groups;
-Carry out analyse of data collected and interpret results.
Prepare a Final Report of the Baseline survey on financial literacy in Uzbekistan and evaluation of results, presenting the results of the field survey.