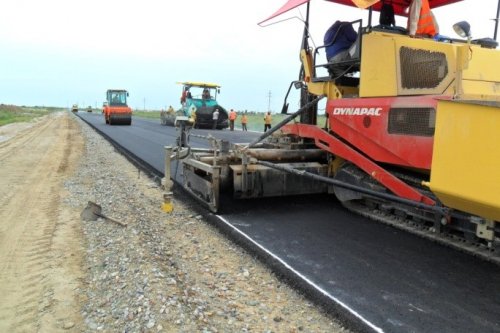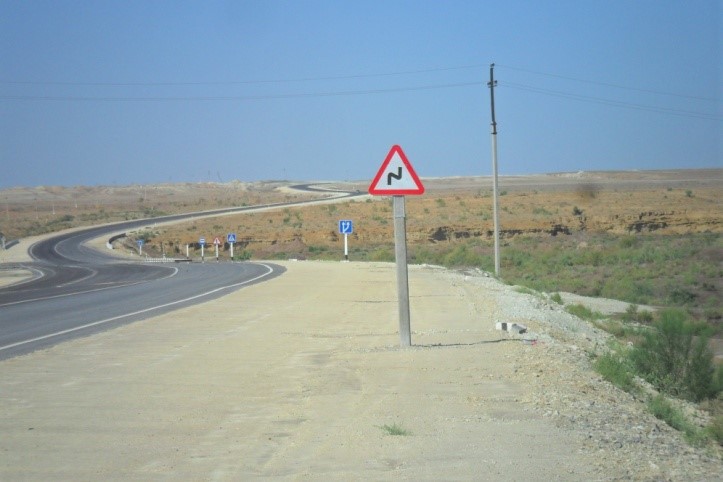 PROJECT TITLE: CAREC Regional Road Project: Environmental Monitoring Report for Section 1: Km 876 - Km 916
CLIENT: China Road and Bridge Corporation / The Republican Road Fund (RRF) / Asian Development Bank
PERIOD: 2014
PROJECT AIM The Government of Uzbekistan has been provided with the loan by the Asian Development Bank (ADB) to improve the efficiency of international road corridors. The overall objective of the project under this loan 2403-UZB was to the improve A-380 highway with the total length of 91 km running from Guzar to Beyney.
Construction contract has been awarded to the company "China Road and Bridge Corporation". China Road and Bridge Corporation hired Al Mar Consulting for preparation of the Final Environmental Monitoring Report. This report was prepared to provide information on implementation of IEE recommendations and EMP for the whole duration of the construction related works (preconstruction and construction) covering from September 2009 till March 2012. The goal of this report was to comply with environmental safeguard requirements of the Government of Uzbekistan and Environmental Guidelines (ADB, 2003) as well as to fulfill the loan covenant as described in the loan and project agreement signed by the Government and ADB.

DESCRIPTION OF ACTUAL SERVICES PROVIDED IN THE ASSIGNMENT
Al Mar Consulting carried out the following tasks for Environmental Monitoring Report:
Inspections of the monthly contractor report and the findings during the field inspection of the worksites including facilities and ancillary work areas;
Field investigation included worksites along the project road sections, borrow pit area, bridges and canals, asphalt mixing plant, and Contractor's work camp;
Content analysis of the project documentation, contract and cost sheet reviewed;
Discussion with PMU specialists and other actors.
Al Mar Consulting carried out the following tasks for Environmental Monitoring Report:
Environmental Management Plan – EMP;

Environmental Mitigation Plan – EMiP;
Environmental Monitoring Plan are EMoP;

All supporting documents (noise, air pollution tests, IEE, EAP, translations of all supporting documents, photos and etc.) was attached;
Air Quality Monitoring / reports / inspections;
Water Quality Monitoring / reports / inspections;
Noise & Vibration Monitoring / reports / inspections;
Community Relations/ reports / inspections;
Fuel and Chemical Substances Storage/ reports/inspections;
Environmental Enhancement/ reports / inspections;
Safety Health & Environment Control Plan;
All Ecological Conclusions from authorized government institutions;
Asphalt/Concrete batch plant and Ecological Conclusion;
Water permission for usage from authorized government institution/s;
Control fugitive dust, spray device was installed in the batch plant and daily check the equipment status;